December 12, 2012 03:18
The completed website for Landes Homes Services of Kona, Hawai'i is up- thank you to Craig Zematis and Keith Freund for your design and coding work!
Check it out for photos and videos set in beautiful Kona, HI-
Posted December 12, 2012 03:18

December 6, 2012 12:52
Some photos from today's swell... the spot is next to the Dolphinarium, which once served as a sealife performance venue and aquarium [it was dubbed the 'blue and white (read: Israeli) Disneyland,' though they probably meant SeaWorld"]. The venture only lasted a few years and closed in 1985.
Posted December 6, 2012 12:52

December 3, 2012 03:17

December 2, 2012 07:21
Spent Election Day (Israeli Labor party primaries) with candidate Oren Pasternack. Video coming soon...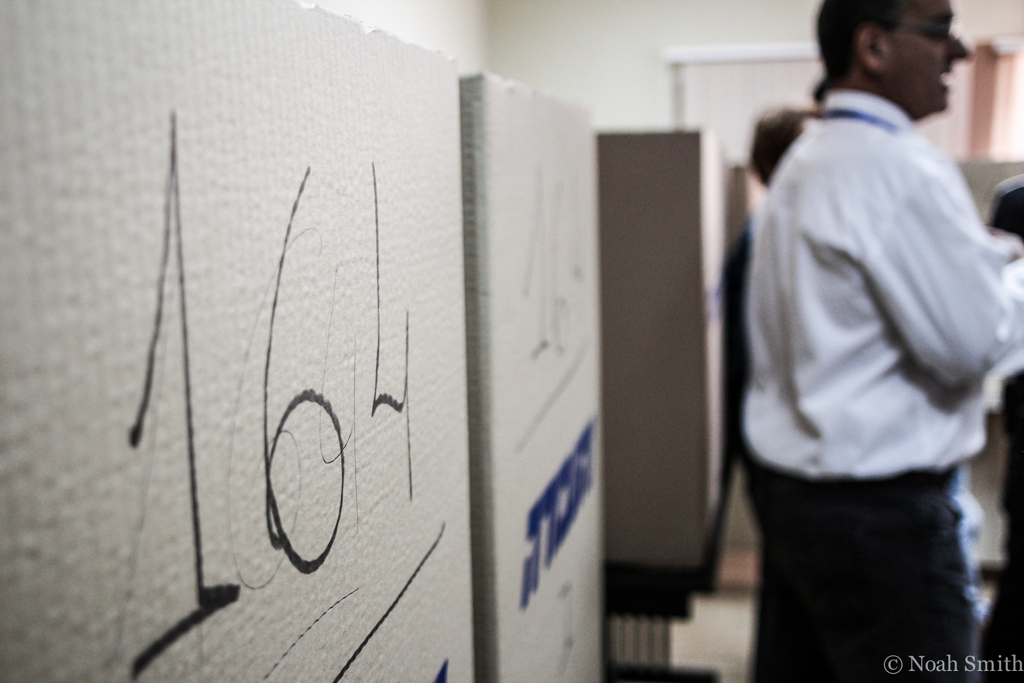 Posted December 2, 2012 07:21

December 1, 2012 15:10
JERUSALEM- A visitor to the Jerusalem Biblical Zoo this past week could have been forgiven for thinking that the mob scene outside the entrance gate was due to the typical excitement of children on a school field trip.
However, the children anxiously waiting to see the exotic animals inside were not on a break from a normal school day, they were escaping the constant barrage of rockets targeting them in southern Israel.
Posted December 1, 2012 15:10

November 28, 2012 07:31
Picked up my complimentary gas mask today. At the mall.

No big deal: store, store, store, free gas mask pick-up, store, store, store.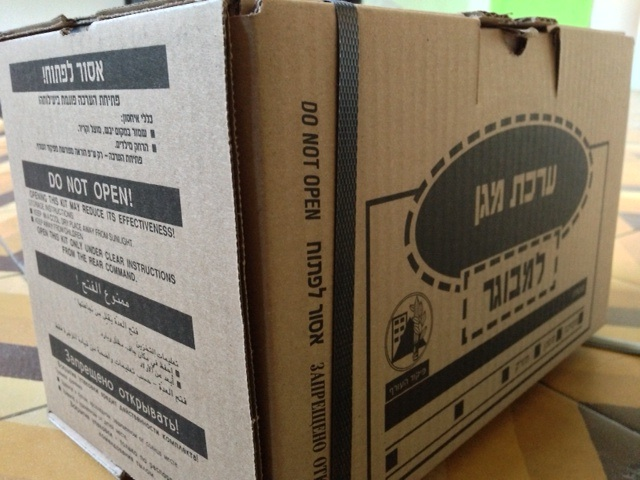 Posted November 28, 2012 07:31

November 27, 2012 14:53
As a taxi driver told me yesterday, things in Israel happen fast: wars, elections... even rain storms.
Soldiers are back from reserve duty, Ehud Barak resigned his post, Tzipi Livni jumped into the race- and the events of last week are like a distant memory.
Posted November 27, 2012 14:53

November 25, 2012 02:29
TEL AVIV - Of all the things to be concerned about in Santa Barbara, finding shelter in less than 90 seconds is not one of them. As the ceasefire goes into effect, a temporary lull has descended over Israel and the Gaza Strip, but the looming threat of rocket attacks and bombings casts a shadow over the lives of Santa Barbarans who have experienced the past week and previous outbreaks of violence.
Posted November 25, 2012 02:29

November 23, 2012 15:40
Keep an eye out for an upcoming article in the Santa Barbara News-Press: local reactions and perspectives on what is has been like to be in Israel over the past week.
"Daily newspaper serving Santa Barbara County since 1855. Includes local and world news, sports, business, and classifieds."
Posted November 23, 2012 15:40

November 21, 2012 17:52
Was in Ashkelon yesterday: found shelter from an incoming rocket within the alloted 15-20 seconds and saw the Iron Dome system at work (my shelter wasn't that secure...) No buses were running due south, the military had blocked off certain roads as well.
Later, I heard the results of an IAF sortie. From 10 or more miles away, the noise sounded like it was being generated by a Giant From Hell, stomping his feet. I've never heard anything like that.
Posted November 21, 2012 17:52

RSS Feed
Recent Blog Entries
Archive